Hi there,
I have NI's picked acoustic installed, and want to use it as plugin in standalone MG2. My DAW is Mixcraft, which is not compatible with MG2. Therefore, I would like to use MG2 standalone for live performance.
As all NI's plugin are manged through NI's Kontact VST, I add KONTAKT.vst in MG2. See the screen snapshot.
I expect I will see the Konakt GUI. But nothing happen then. Please advise how to use NI Kontakt in standalone MG2 for live performance.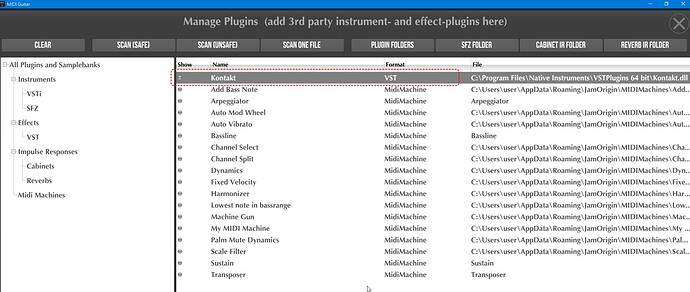 This is the decision factor to purchase MG2!
Regards,
Felix Chen