Testing if the Trial version works with Cubase Elements/AI 9.5. From recording I get an audio file with vst instrument added, but no midi. I also don't hear the effect when playing, just the input guitar sound. Have I done some mistake setting it up?
1.Audio01 has JamO as under Inserts. Hal has Audio01… as Input.
Recording on Track 2 does not draw any midi and nothing is saved (not even blank grey box).

Recording track 01 and 02

Creates an audio track, with the selected instrument in Hal.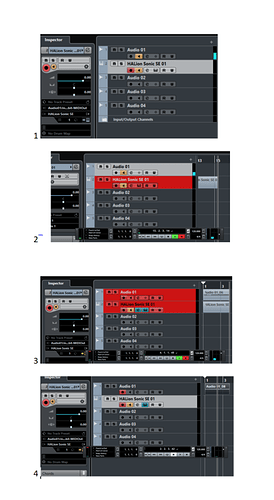 So no midi drawn/recorded, and I can't the selected Hal instrument while recording (I assume you should hear that). Have I missed anything in setting up or is it an Elements limitation or what?
Thanks!