Hello
I don't seem to be able to get MG2 to work despite following the relevant tutorials.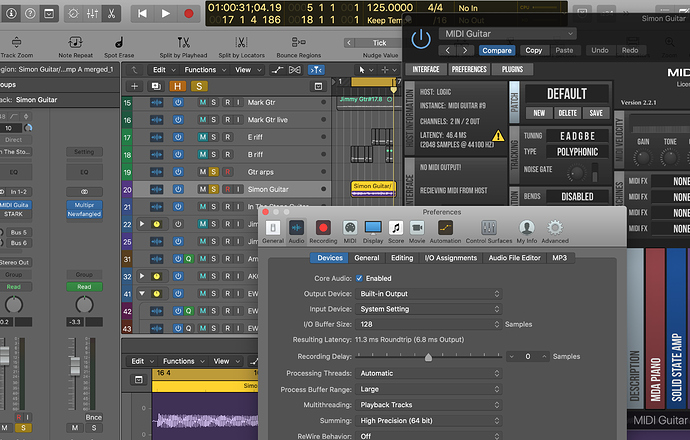 In the image you can see that both an audio track and a MIDI track soloed but there is no sound from the MIDI instrument, Furthermore, the noise gate looks as if it's showing that there is no audio coming in. Additionally, as you'll see in the picture, MG2 is reading that the buffer size is set at 2048@44.1KHz when (as you can see) it's actually set to 128 samples.
Any help would be most appreciated.