Really enjoying the trial of this!
But have a question regarding setup in Live.
I have a saved session where I want to try adding a new MIDI track, using MIDI guitar 2 as a controller.
These are the Audio setting in Ableton that I've been using up to this point. Can you tell me what needs to change here?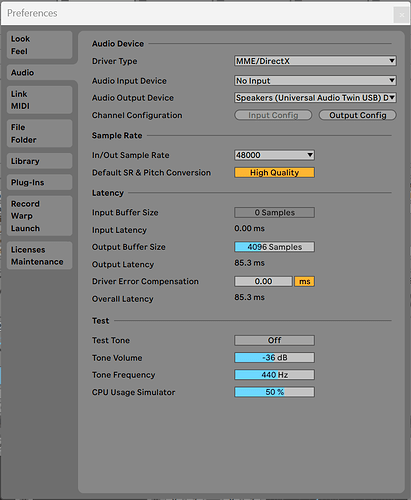 Thanks!